Social Media Will Take Over The World.
So we all are pretty familiar with various social networks on how to use them and how NOT to use them, and slowly but surely our daily lives are being consumed by all forms of social media!
We thrive on selfies to gain acknowledgement and some sort of approval via Instagram accounts, update strangers on our constant whereabouts using 'hashtags' and actual mapping solutions that show our locations for all to see, and day after day we feel the need to tell the world all our problems and situations that bombard our lifestyles, in order to vent in some form of way- in the public eye.
Social media has become a massive monster that literally nobody of any age can ever escape from, and whether we like it or not, Social Media is taking over the World! 
I am going to share with you new social media as well as current ones that have us at their fingertips and will possibly control us in the near future! These are the networks that will dominate the year 2015.
Introducing: ELLO
 Welcome the new social platform, ELLO, and yes , that is the actual logo! Simple and clean and almost creepy!
You may have heard the rumours of this network slowly growing from other network buzz, but it is simply a site that's currently in public beta, meaning it's only accessible upon typing your email address and awaiting an invite. In spite of the 'invite only' option, the site still seems to be flocking in the masses in very large volumes. A quick search on Google for this new site shows headlines such as, "Ello, the ad-free social network", 'Ello, the hip new Facebook' and 'New social network dubbed the anti-Facebook"just to name a few.
So the question one asks is, what is Ello, and why is everyone so excited about it?
In a nutshell, Ello appears to be more a reaction to the failings of other social networking sites than anything else. If your'e tired of annoying Facebook features that feel the need to force you to participate in actions you don't feel are necessary, intrusive ads and lack of privacy, then Ello is basically for you!
What Ello seems to have that other networks don't, is an ad-free alternative that promises to never sell your information to third parties. In fact, it appears that this promise is the foundation on which the platform is built: 'Collecting and selling your personal data, reading your posts to your friends, mapping your social connections for profit is both creepy and unethical. Under the guise of offering a "free" service, users pay a high price in intrusive advertising and lack of privacy." They said it themselves!!
The network is also free to use and apparently will remain free for users. But we ask ourselves, how will Ello make money with no advertising?? Well, the company plans to eventually generate revenue by offering special features to it's users: " We occasionally offer special features to our users. If we create a special feature that you really like, you may choose to support Ello by paying a very small amount of money to add that feature to your Ello account."
So BASICALLY, Nothing is ever fully free….We see what you did there Ello!!
It's unclear at this point whether the extreme buzz around this platform is simply because of it's positioning as the "anti-Facebook", or whether it has the substance, design and functionality to actually become a serious competitor for Facebook.
Only the future will tell if this social platform keeps it's promises or not!
FACEBOOK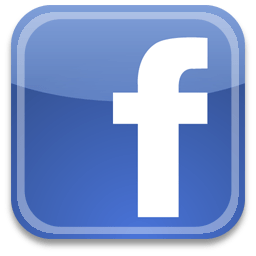 Herewith the rival of Ello, Facebook, with it's glorious network of people and theft of privacy on a day-to-day basis. Facebook is King when it comes to it's functions, but it's no secret that it's current post reach is significantly decreasing serving a serious problem for its users, especially the business owners who use the site as a business marketing tool. This steady decline in reach is what has been coined the Filtered Feed Problem.
As Facebook continues to limit the number of posts page fans get to view, the demand for promoted posts and ads will continue to increase. With this increased demand will come increased pricing.
So Facebook is not in trouble yet, and may face a great year ahead!
So within this year, mainly business owners have higher pricing plans to face, but need not worry as the demand for the posts continues to increase. People want to see business pages so business owners will pay forward what they need to. Viva Facebook, they keep winning!!
TWITTER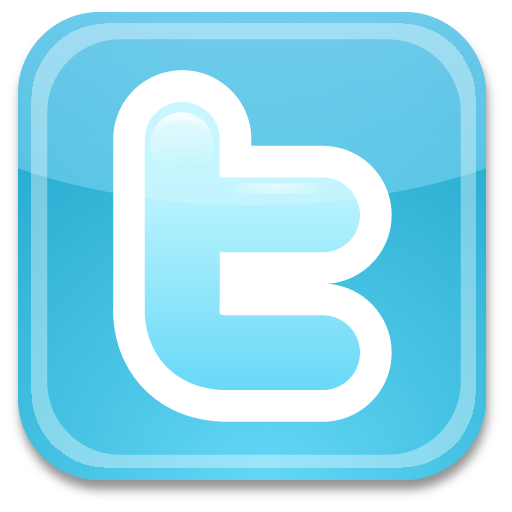 With Twitters ability to satisfy business owners alike, with more choice and flexibility in how and what they pay for in terms of advertising, more small and medium sized businesses are flocking towards it.
The new fee-structure allows for businesses to pay for certain performance- based actions rather than just retweets or clicks.
These objective-based campaigns, which are still in beta , will offer more flexibility including tweet engagements, website clicks, app installs, created by the business owners for their direct clients, new followers and leads. These campaigns will particularly appeal to small business owners who want to pay for results and not just brand visibility.
#betterbusiness #moremoneyfortwitter #opportunitiesforall
INSTAGRAM
One of my personal favourites
– Instagram. This social media platform is not slowing down in any way whatsoever!! With over 200 million monthly users, Instagram has become
the
network when it comes to image-based social media marketing.
According to the Social Media Marketing Industry Report, 42% of marketers are planning to increase their use of the platform this year, compared to 38% in 2013.
Instagram will also continue to grow in the micro video space. With both Vine and Instagram vying for billing as the top video networking site, the platforms have continued to differentiate themselves from the other offering different features, video lengths and editing capabilities.
With instagrams latest emergence of in-feed video advertising, it's future looks brighter than ever, as many marketers can promote their products to the young and affluent user base.
So go on, take a selfie or better yet – a slow-mo video for the masses!
Social media marketing will finally be embraced as the core pillar of content marketing and serve as an amplifier towards business strategies and information!
https://www.frontseat.co.za/wp-content/uploads/2015/01/background-of-famous-social-media-icons-506177624-5b7ef18ec9e77c00506e21c1.jpg
2848
4272
mulalo siminya
https://www.frontseat.co.za/wp-content/uploads/2015/09/frontseat-logo.png
mulalo siminya
2015-01-22 10:33:00
2019-10-23 09:59:20
Social Media Will Take Over The World